Many users dislike new Windows Search icon
The KB5019980 mandatory security update is downloaded and installed automatically.
Included in the KB5019980 security update are various changes to the user interface. Along with the much-appreciated tabs addition to File Explorer, comes a somewhat less appreciated update. 
The small magnifying glass icon is being replaced with a much larger text button.

This new search button fits in with the new Windows 11 fluent user interface look, but there's no change to the functionality and it will work in pretty much the same way as the old icon. Users have said that they aren't happy with the change and there should be an option to switch between the two buttons.
Read more on windowslatest.com.
You can easily remove the search icon from the taskbar if you want to: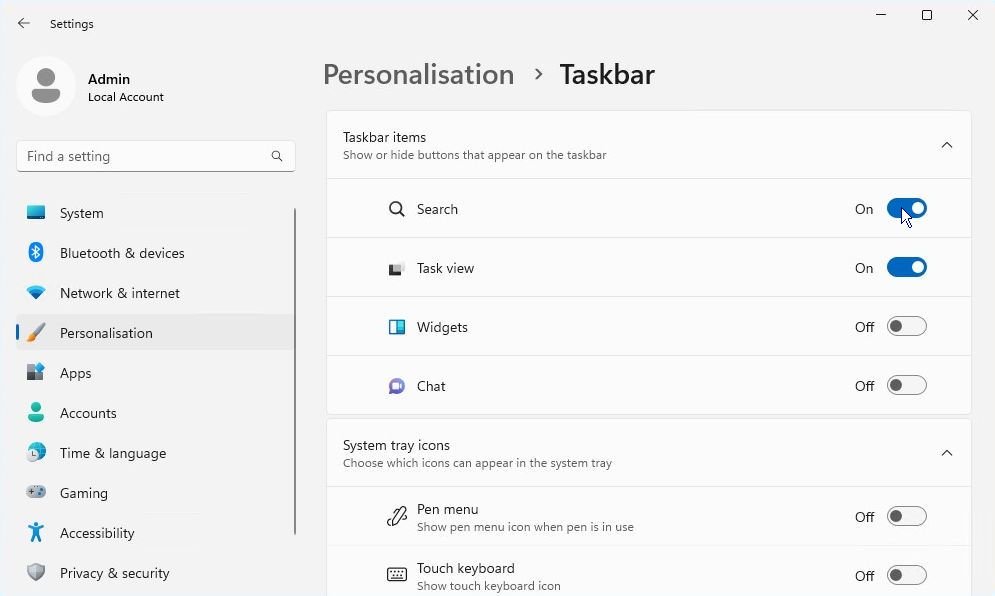 Click the switch to turn the search on the taskbar on or off