Read PDF files aloud using browser
If your computer is running Windows 10, have you noticed that you can read PDF files aloud direct from Microsoft Edge without installing any additional software?
Open a PDF file from the web in Microsoft Edge. If the file is on your computer, on the new Microsoft Edge, you can simply drag the PDF file into the address bar whereas on the legacy Microsoft Edge, you will need to type the location and file name into the address bar. Once open you can click the Read aloud button.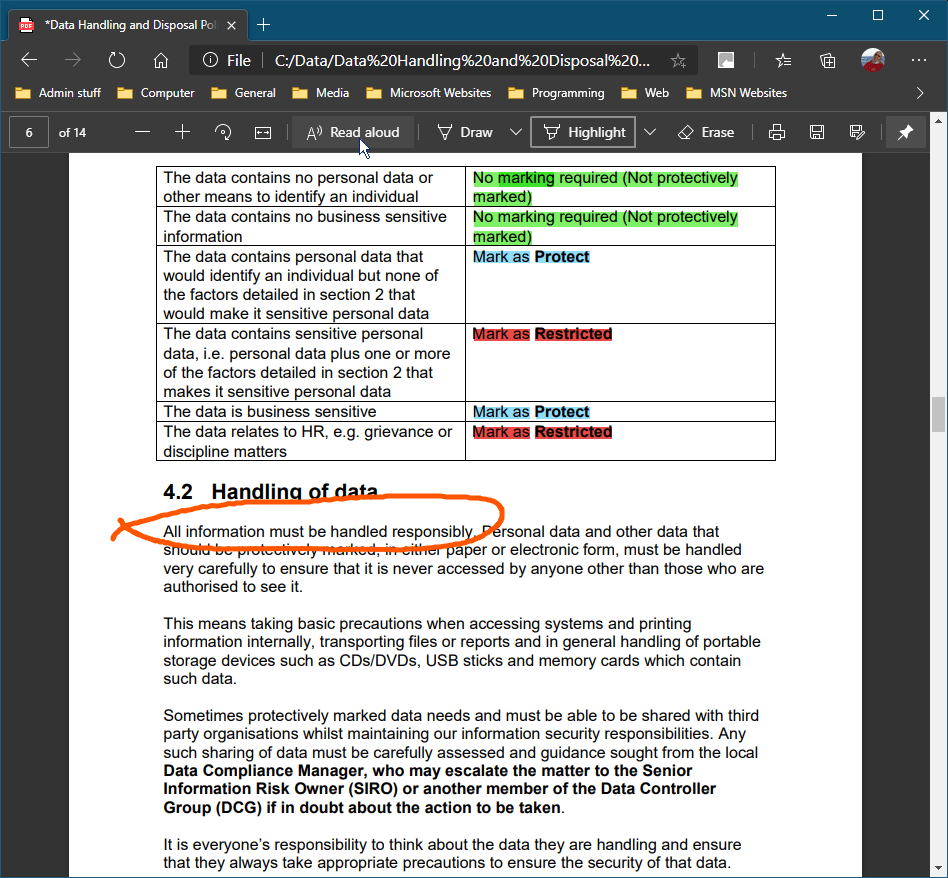 Note that you can also highlight parts of the text in various colours and even draw on the PDF file in different colours and line thicknesses too.